We are a global proposing company that have 9 domestic sales offices, 4 overseas sales offices and Technical Center corporating with the strong network of 500 supplier as well as overseas procurement.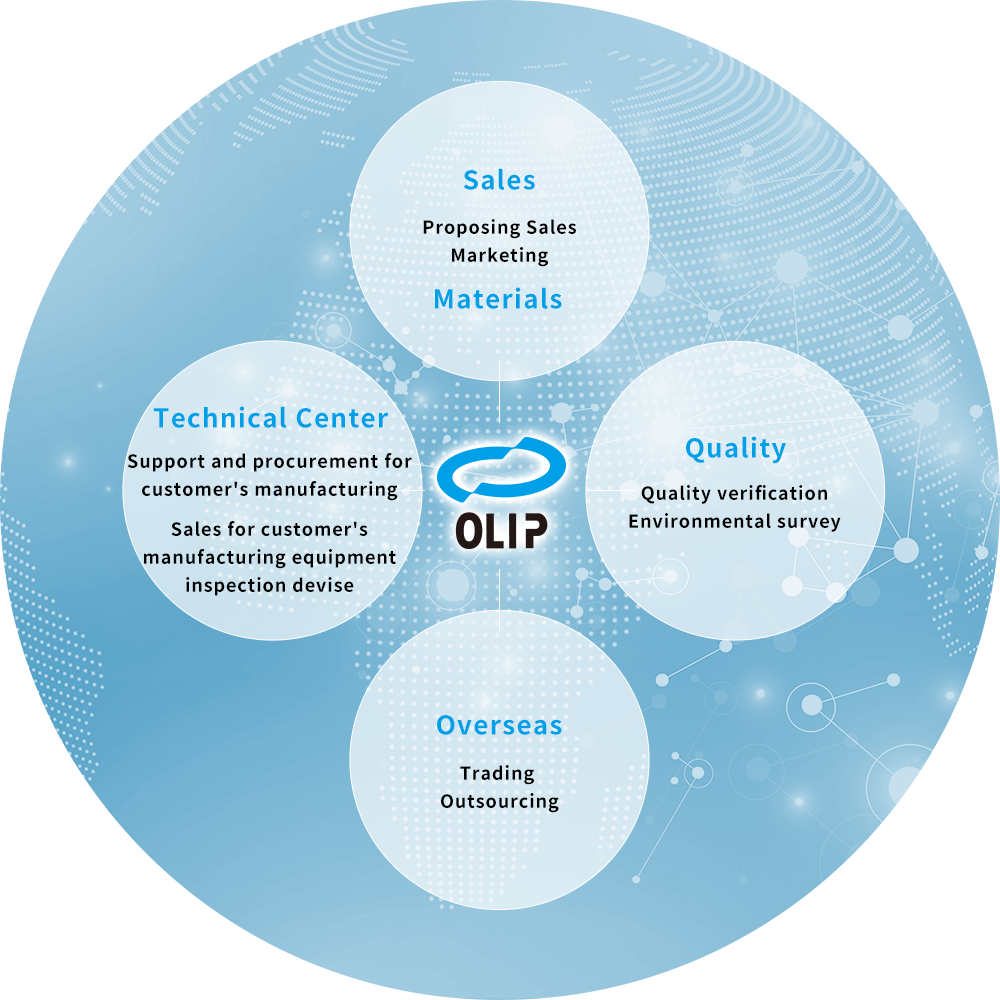 Technical Center
Support and procurement for customer's manufacturing
Sales for customer's manufacturing equipment inspection devise
Technical Center whose achivements of trial production by its technical proposal acquired good evaluations keeps trying and proposing.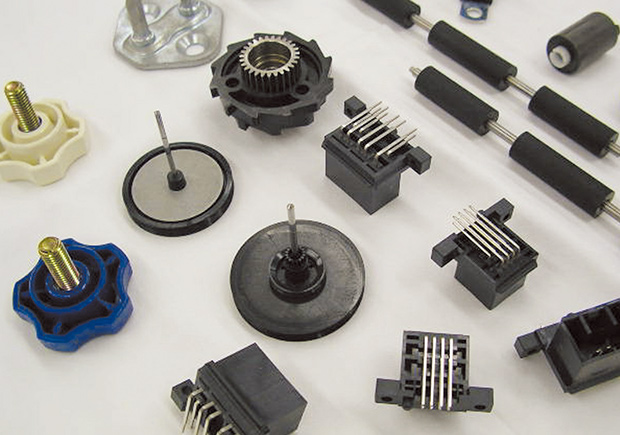 Sales / MaterialsSales / Materials
Proposing sales looking ahead to the next generation
Improving existence value as a technical trading company
Considering market trends, products, customer's characteristic, theme and issues, we aim to be a company that propose helpfully and to be needed from clients.
We also corporate with suppliers who have well-awareness of stable supply and quality being able to expand sales together.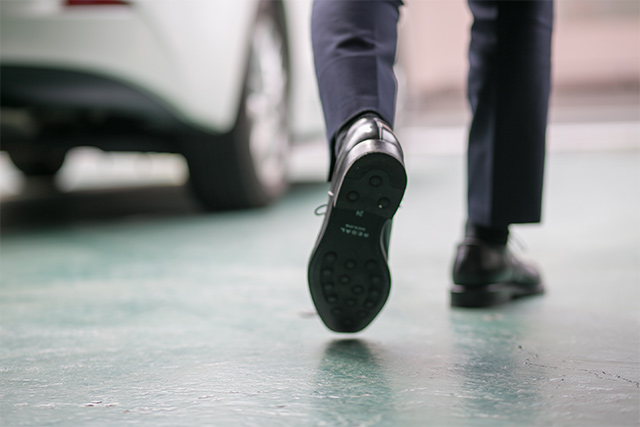 Quality
Quality verification / Environmental survey
Cooperating with each departures for virtuous circle, We reinforce the quality management.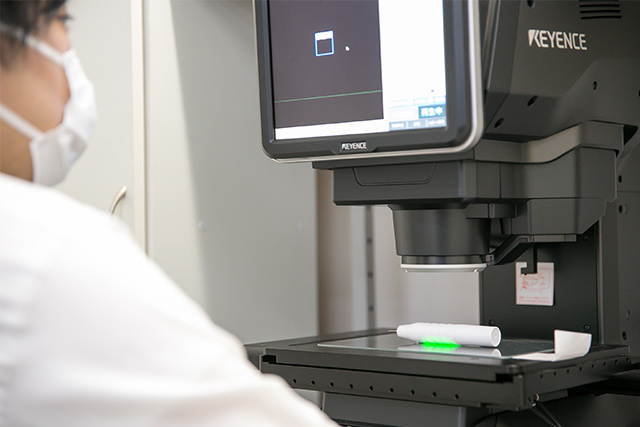 OverseasOverseas
Trading / Outsourcing
We export to overseas clients and import to domestic clients as well as credit survey for overseas supplier.