Originality
Trust from one screw…
Spreading unique idea, and new challenge
We,OLIP, has been handling industrial fasteners from the time of establishment.
Strict selection for raw materials, effort for new technology leading the era…
We earn customer's trust on one screw… what is the OLIP Originality… !?

Lively
Embody in needs…
Flexible response to changes, proactive suggestions.
Improving operation amenity / efficiency, and labor saving on product process by factory automation system. And, complicated / high precision ability is required for precision parts
on high technology field… what is the OLIP Lively… !?

Intelligent
Global ideas…
Develop the possibility, Create the new value.
To meet the cost performance needs as much as we can, OLIP field is spreading to the international market. We are not to be focused on preconception, and develop the possibility with full of ideas… what is the OLIP activity… !?

Progressive
Paying careful attention…
One step ahead of the times, for richness
「It is convenient if there is this kind of function」
We handle futuristic product family paying careful attention. We introduce our basic policy which is to provide users amenity and convenience invariably.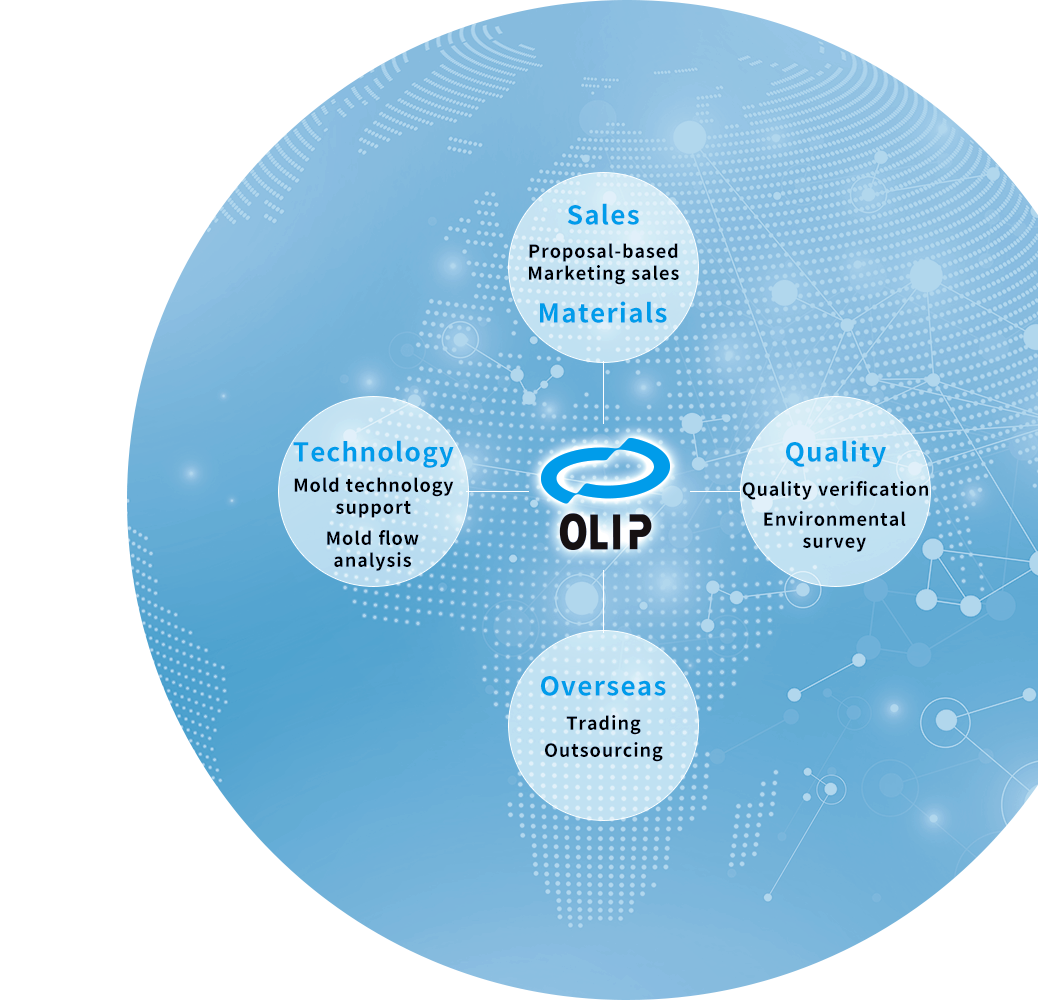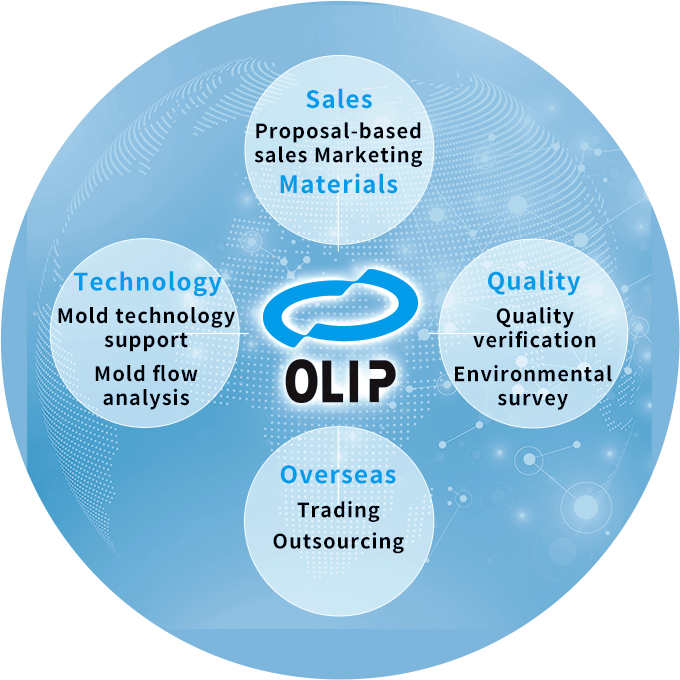 OLIP StrengthsSuggest better manufacturing using OLIP network which meet a need and a problem.
OLIP helps the development using newest technology such as concept design based on quality ・cost, and suggest most suitable procurement on each product.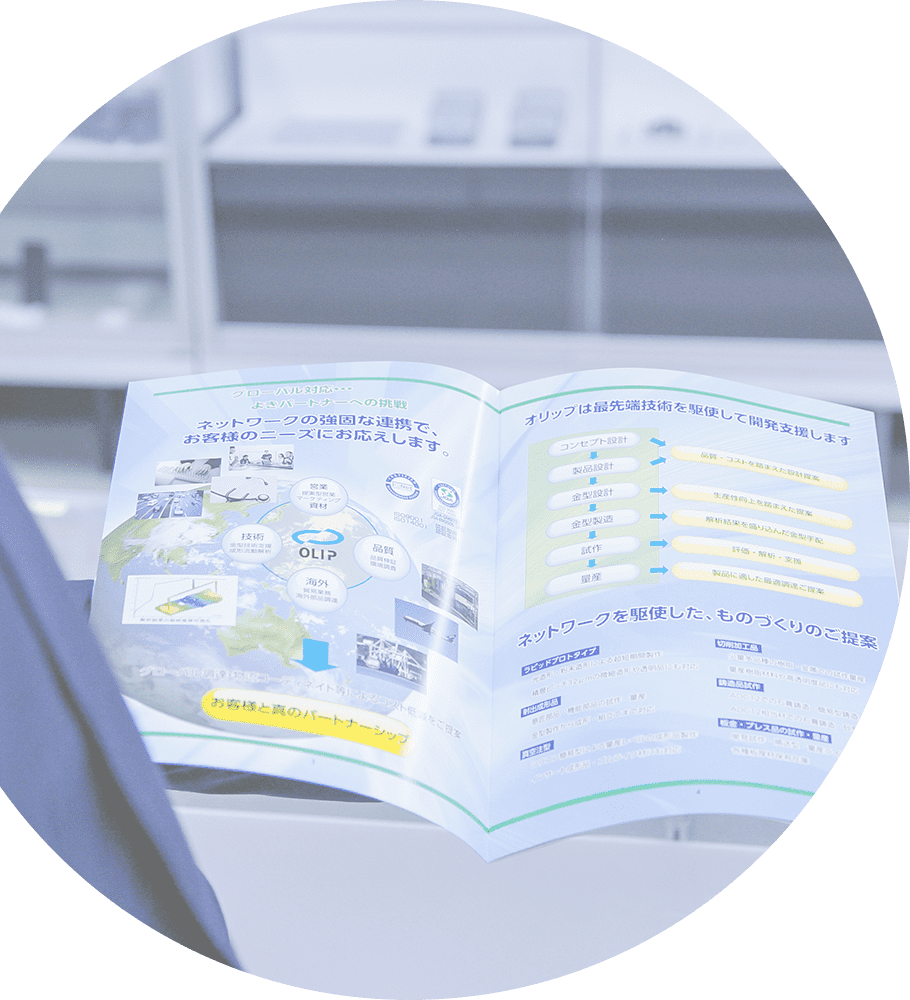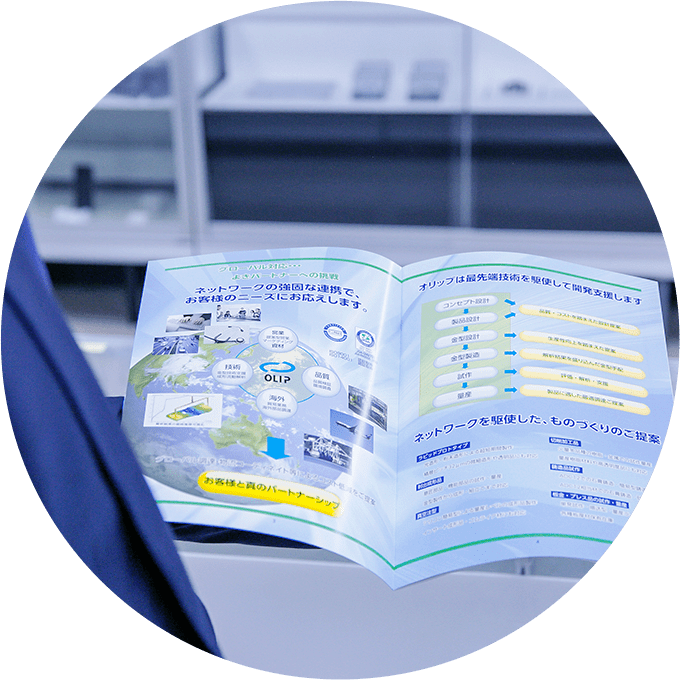 OLIP Company overviewCreative proposal company attending to every need
Suitable harmony for the times on people ・product ・ technology ・information is important.
We also believe it is important to create an interactive relationship each other.