Quality policyQuality policy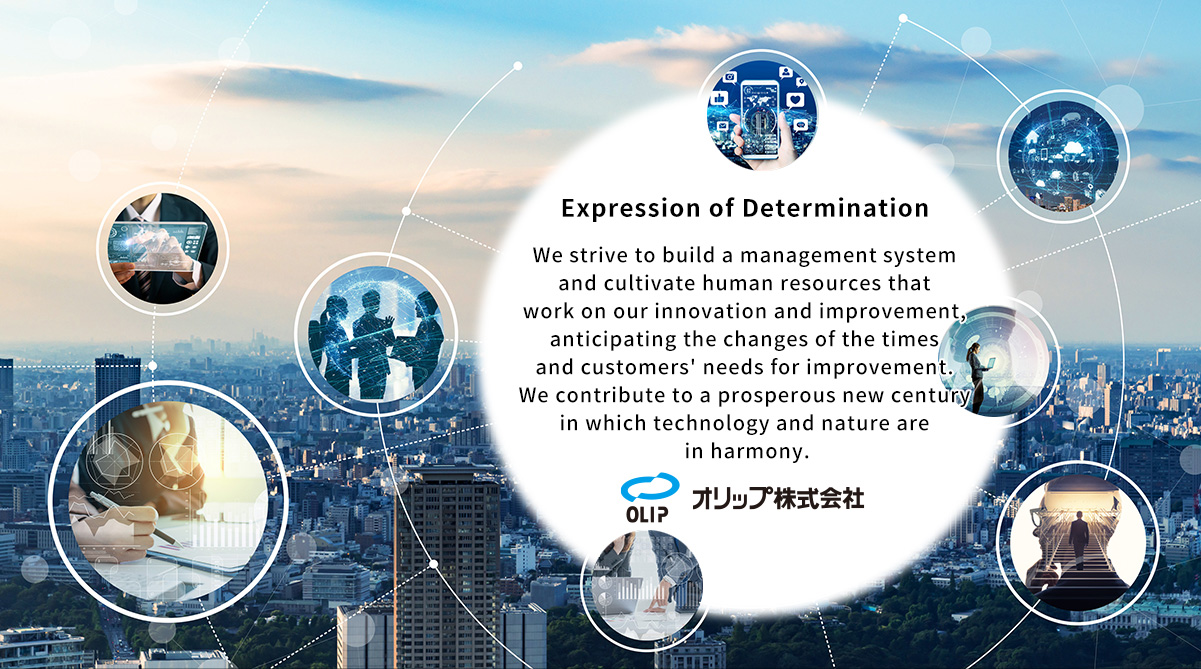 Environmental principle
OLIP CO.,LTD. recognizes the task to inherit rich and beautiful earth to the next generation as the most important, and we act for protecting and improving the global environment within our all field of business.
Environmental policy
OLIP CO.,LTD. constructs the management system to drive forward environment protection and improvement through our business activities working on the following,
We establish the administrative office to drive forward the activity of improvement for the environmental protection within all offices.
We work on improvement continuously for activities that affect significantly the environment through our business activities to prevent and remove the environmental pollution. The purposes and goals for those activities are set at each departures, and the president understands the achievements reinforcing and reviewing the improvement activities.
We comply with the low of chemical substances in products and environmental protection which our management acknowledges as well as requirements of stakeholders that we agree with.
We thoroughly inform all employee and related people this environment policy and announce to the outside company as well.