Quality policy
We strive to achieve customer satisfaction through the following initiatives:
We contribute to improving our customers' products by recognizing their issues and proposing solutions.
We provide original and innovative products that meet the needs of our customers.
We leverage overseas networks to promote globalization together with customer expansion.
Responding to Information Networking:

①We promote digitalization, including sales support digitalization, in pursuit of speed, efficiency, safety, and continuity.
②We drive efficient operations by leveraging data and digital technology with an awareness of digital transformation.

Promotion and continuous improvement of Information Networking.
We promote Corporate Social Responsibility (CSR) activities.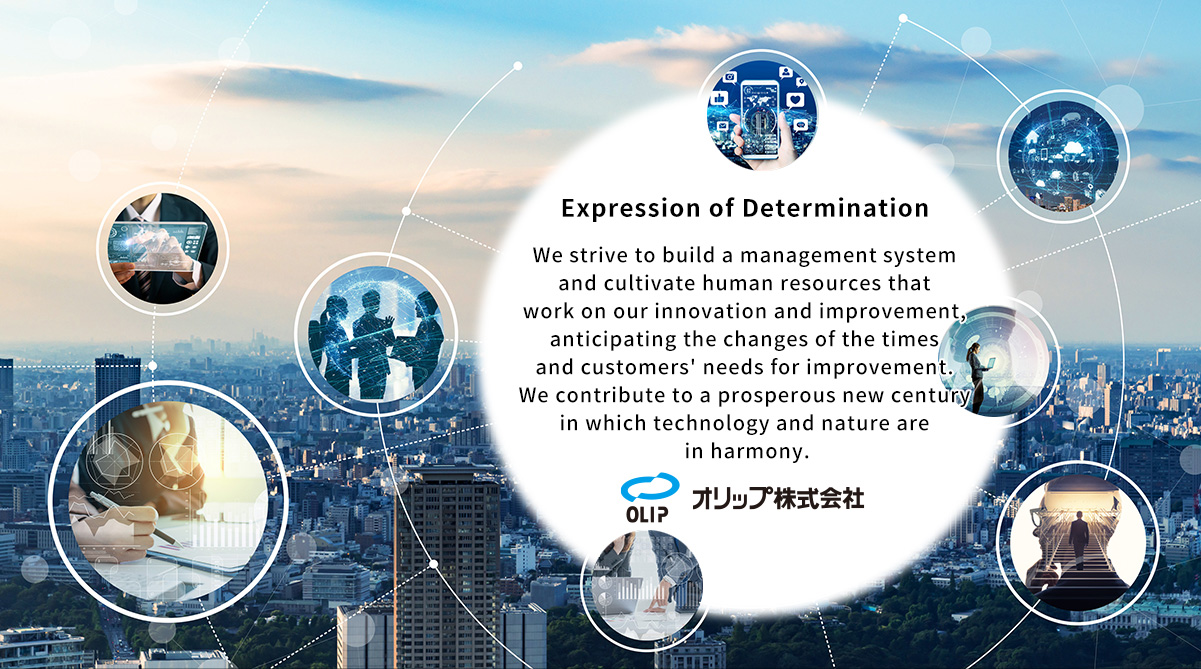 Environmental Sustainability
OLIP Co., Ltd. recognizes that the most critical challenge is to pass on a rich and beautiful global environment to future generations. We act with consideration for global environmental protection and improvement in all business activities.
Environmental Policy
OLIP Co., Ltd., a trading company specializing in industrial fasteners, mechanical components, electronic parts, and labor-saving equipment, has implemented a management system to promote environmental conservation and improvement in all business activities. We are dedicated to the following principles:
Concerning items that significantly impact the environment in our business activities, we will continuously work to improve and strive to prevent and eliminate environmental pollution.
We set environmental targets for each department and promote improvement activities.
We comply with the laws for chemical substances regarding products and environmental protection, which our management acknowledges, as well as the requirements of stakeholders that we agree with.
Initiatives for SDGs
"Know," "Act," and "Contribute" – we will focus our initiatives for SDGs through these actions.
This Environmental Policy shall be made known to all persons working at or on behalf of the Company and publicly announced outside the Company.